Subscribe: Apple Podcasts | Android | RSS
[display_podcast]
Comments? Send us an email at [email protected], call us on the comment line at 206-600-4741, visit the Inside PR Bluberry site or leave us a comment on the Inside PR blog.
This week on Inside PR, Terry and Dave celebrate their 100th episode in front of a live audience of corporate communications students at 'Centennial College'. Get it? Centennial?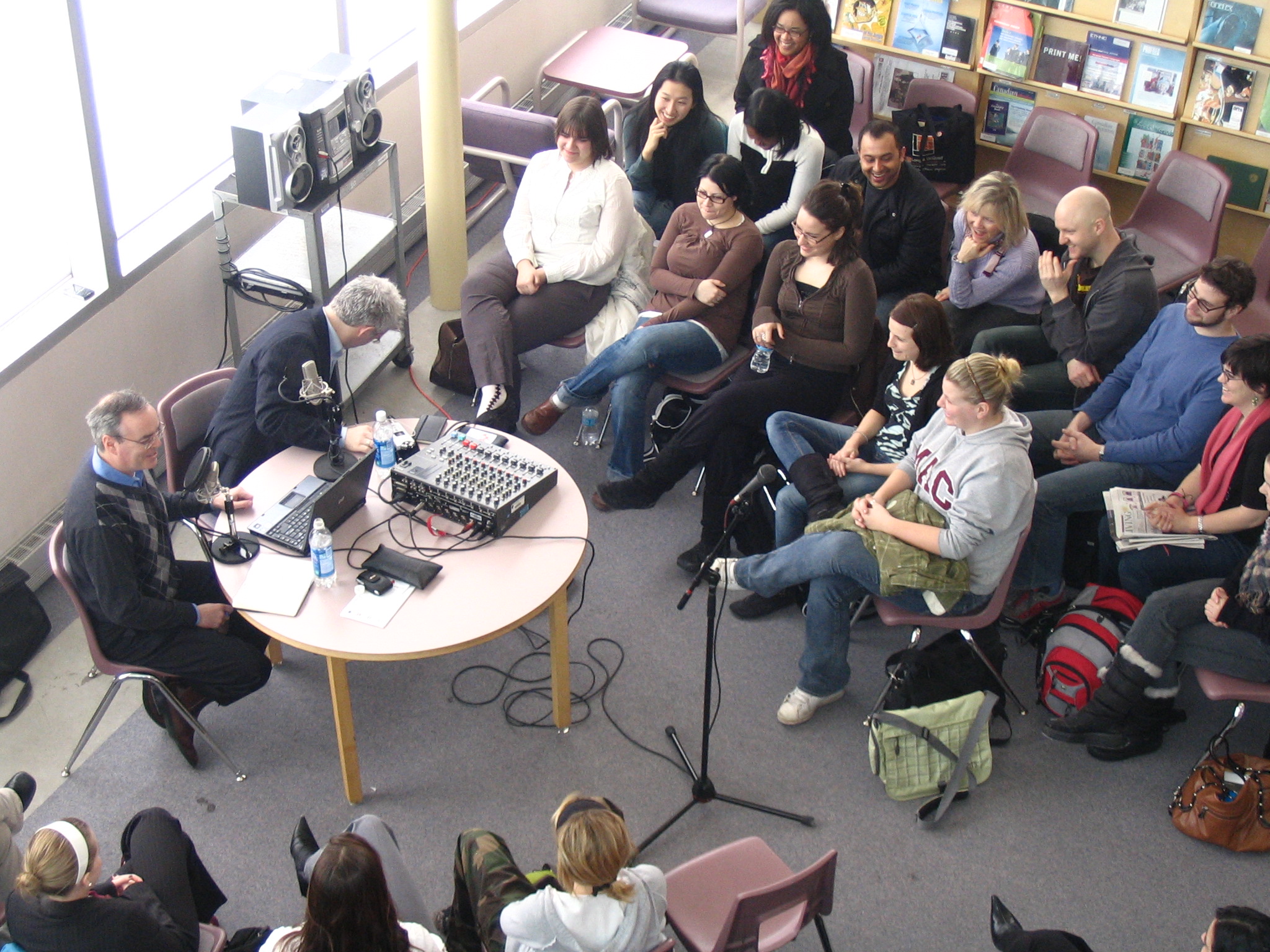 Show Notes
00:40 Terry introduces Inside PR's special 100th episode live at Centennial College.
01:05 Terry apologizes for the sound quality last week.
02:09 Jon Hoel from PR Junction and his friend Kurt send in a shout-out to Inside PR.
05:20 Michelle Sullivan calls in with a comment about the launch of Third Tuesday Montreal.
08:08 Terry and Dave remind listeners that Chris Clarke sent in the Inside PR Blooper Reel and to keep an eye out for it on iTunes (pretty funny).
09:13 Dave talks about why they're at Centennial College to mark the occasion and thanks Gary Schlee for coming up with the idea.
11:27 'Bonnie' has a question about the relevancy of social media to the budding PR practitioner.
18:50 Paul Jenkins asks Terry and David about practical applications and case studies of social media initiatives being successful for organizations.
25:08 'Sarah' asks a question about the challenges PR graduates will face on their first job.
31:14 'Shannon from semester 2' asks about how to find a job.
35:12 Joe Chawla asks about the 'ideal' level of engagement that students and PR practitioners should have with new social media tools.
38:57 Kristen Zemlak asks about how transparency in social media is affecting ethics in public relations.
42:50 Rick Weiss asks about how to recover your brand and reputation once you've blown it in the blogosphere.
48:15 Inside PRoper English – 'uninterested' vs. 'disinterested'.
49:45 Terry thanks the audience and Gary Schlee and signs off.